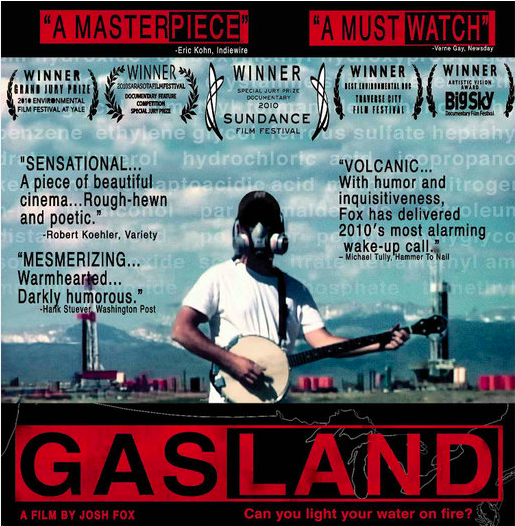 The Tree of Life Green Sanctuary Committee returns after a hiatus with a showing of the award winning documentary Gasland at 7pm, Friday, November 18 at the church, 5603 Bull Valley Road in McHenry.
Gasland
is the 2010 documentary written and directed by Josh Fox. Nominated for an Academy Award for Best Documentary in 2011, the film focuses on American communities affected by natural gas drilling especially hydraulic fracturing—the method of horizontal drilling into shale formations . The film helped mobilize the

anti-fracking movement

.
Unitarian Universalist Green Sanctuary logo.
The Green Sanctuary Committee represents the environmental ministry of Tree of Life Unitarian Universalst Congregation and combines education, stewardship, and activism.

Its name comes from the Green Sanctuary certification the Congregation has earned for its commitment to environmental justice from the Unitarian Universalist Association.
The screening of the film will be followed by an open discussion facilitated by Andy Myers and Marcia Johnson.
The evening is free and open to the public.